10 Things your Esthetician Wants you to Know Before your Bikini Wax
Whether you are looking for a sexy new look, getting ready for vacation or just a simple upkeep in your busy schedule, whether it's completely bare, a landing strip or hell even a heart that you're looking for, millions of people, men and women both get waxed down under. Unlike shaving daily, waxing will leave you with a smooth, hair free look for several weeks before your next appointment. Waxing will eventually slow hair growth and after a while leave you with not only softer but less hair. Regardless if it's your first time getting waxed or you are a seasoned pro, there are a few things you may or may not know that can make your waxing experience go a little smoother (pun totally intended!). Here are some of my favorite tips before arriving at your appointment to wax down south.
A Little Exfoliation Goes A Long Way…
Just a little exfoliating can help you get an even closer wax allowing the hair to become easily removed from the follicles which prevents those pesky bumps from occurring. Exfoliating the area to be waxed removes any dead skin cells permitting the wax to grab onto the hairs better. Be sure to give yourself 48 hours after any exfoliation before you get waxed to avoid sensitivity and the potential of getting burned.
Bliss Hot Salt Scrub $38.00
Don't Wax That Time Of The Month…
Besides wanting to inhale everything in sight and rip off the heads of anyone that crosses your path, waxing on your period isn't the greatest idea…actually it's a very painful one. Just like your insides feel sensitive as hell, your pain threshold is very low during this time of the month giving you a very red and much more painful waxing experience. Wait until the week after your period when you are at your highest pain threshold to get that smooth look without the tears.
Try And Avoid Coming Straight From The Gym…
We're all busy, and a lot of us go straight from work to our waxing appointments so keep in mind the obvious hygienic concerns that Estheticians have to come across before your next visit. Besides not making yourself feel uncomfortable during your wax, there's a plus side to taking a long, hot shower or soaking in a nice hot bath an hour prior to your appointment…an easier waxing experience. With the warm steam softening up your hair and opening your pores, it allows for the hair to be removed much more easily. It's a win/win for you and your Esthetician!
Don't Expect A Pain Free Walk In The Park…
Regardless what you do to help yourself in having a less painful waxing experience, you're literally getting the hair ripped out of you…you're gonna experience some form of discomfort no matter what steps you take to avoid it. You may not be able to have a completely pain free wax but you sure as hell can use numbing products meant for waxing to help ease the pain. Apply 30-45 minutes prior to your appointment to help take the edge off. Don't forget to also take an over the counter pain reliever 45 minutes before your wax to reduce pain and prevent any swelling or soreness.
Relax Wax No Scream Cream Askderm.com $19.50
Put Down The Bottle…
As much as you'd probably love to have a margarita or a couple glasses of wine to calm and loosen yourself up for your wax, it actually ends up tightening your pores and you guessed it, causing a more difficult and painful experience waxing. So replace it with a bottle of ice cold water to calm your nerves and save the celebratory drinks for later!
Don't Dive In The Deep End Right Away…
Even if you have been waxing your brows for years but this is your first wax down south, start off slow. Don't opt for your first wax to be a full blow Brazilian…ease yourself into it and do yourself a favor and get a bikini wax first.
We Have Feelings Too…
We completely understand and know first hand that waxing isn't the most pleasant experience in the world and we are trying our very best to make you comfortable and as pain free as you can be. We are only human and sometimes depending on your skin type, whether you've been exposed to the sun, or even various medications you are on, you may get redder and sorer when we are waxing you so please give us break and let us finish our job so it'll be over quicker for you. Also, if we are trying to get you to talk especially if you're nervous or scared, it's not that we are trying to know your business but we are trying to distract you from the discomfort. Be kind…we are holding the wax….very hot wax.
 <c/enter>
Don't Be Afraid To Tell Us What You Want…
Whether you are hoping for a cleaned up look or a completely bare canvas, make sure you let your Esthetician know ahead of time. When they've already applied a layer of wax to the top of your bikini area isn't the time to request a cute little landing strip. Make sure to make requests as soon as you're ready to begin so that you're happy with the final product.    
No Hanky Panky Just Quite Yet…
Here you are with a sexy, clean look that you want to show off but don't get too excited just yet… make sure there is no hanky panky for a day or two afterwards to avoid further irritation or even infection (you did just open up all those pores).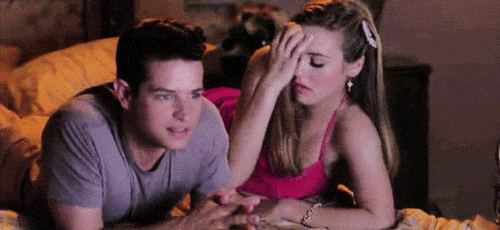 Help Maintain Your Wax At Home…
We did all the hard work and gave you an attractive new wax job, all we ask of you is to maintain it properly in between waxes so not only is it less work for us next time but stays nice and smooth longer. Make sure you follow your post waxing directions and have a good post wax product at home to use daily that helps not only calm the skin but prevent bumps and ingrowns from appearing.
Relax Wax Get The Bump Outta Here $19.50
Well there you have it kids, now you hopefully have some tips you'll use to allow yourself to have a more pleasant experience next time you go to get waxed. Eventually, after several visits, waxing becomes much easier and less painful once the hair has become softer and sparser. Waxing is a great way to achieve that silky smooth look that is not only easy to keep up with but last several weeks. Find an Esthetician that you trust and feel comfortable with and do not try this at home to avoid a disaster whether it be burning yourself or getting a leg stuck behind your head…just don't do it…see a professional.
---
Blog Written by askderm's Guest Esthetician
Stephanie Ivonne is a New Jersey licensed Esthetician.  Her fun-loving, outgoing personality will shine through her product selections & reviews to help you discover the hottest skincare and beauty products.
When Stephanie is not scouring the internet for the next hot skincare product, she is a mother to two wonderful biological children, a dedicated foster mom and is devoted to her husband of 13 years.